Hey all my blogger friends,
I have a news to share. I have been nominated for The Indian Blogger Awards under the 'Literature and Personal – > Short Stories' category.
Here is the link to my nomination page –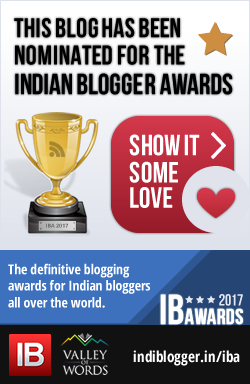 I'd really appreciate it if you could visit my nomination page and leave a comment about my blog.
Love you all loads and loads.
P.S. you too can nominate your blog over there.